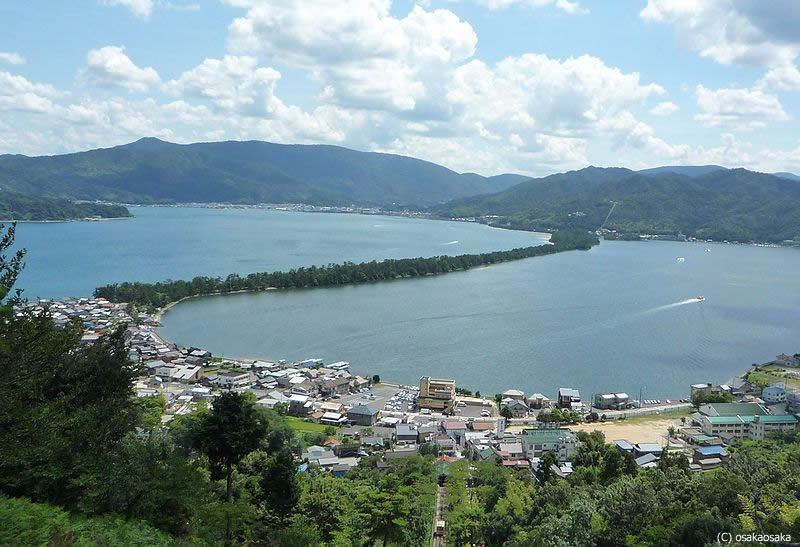 Information :
This sand bar is 3.6 km and connects two towns in Miyazu bay. Here has been selected one of the three most scenic views* in Japan since the 17th century.
Amanohashidate is also called " a bridge in the sky " which is mentioned in Japanese myth "Kojiki". If one look at this site from between one's legs, one might be able to see that the bridge connects with heaven by the trick of the eyesight.
One of the most prominet master of ink and wash painting drew "a view of Amanohahidate " in the 14th century and this is a representative of? his works.
*1 The three most scenic views – Matsushima (Miyagi), Amonohashidate (Kyoto) and Miyajima (Hiroshima)
Spots in this area :
Amanohashidate
The lantern of a puzzle ring ( Chienowa Toro)
Mt.Monjyu
Kono shrine (籠神社) – The most important provincial shrine of Tango province
Access :
100 min by train from Kyoto Sta. to Amanohashidate Sta.
Map / Print