Kotonomama Hachimangu? (事任八幡宮)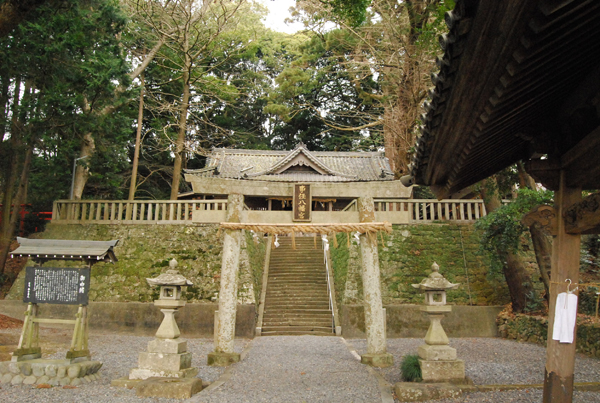 Information:
The meaning of Koto is Thing or Word. Therefore, This shrine is the god of Kotodama (the power of word) . According to its website, the shrine was founded during A.D 131- 190 on the top of a mountain, then was moved to the present location during 11 th century by Tamuramaro Sakanoue who built Kiyomizu temple in Kyoto as well. Kamono Chomei who was born at Shimogamo shrine and was the author of Hojoki visited here and wrote a Japanese poem below.
またも来ん わがねぎことのままならば、しばし散らすな木々のもみじ葉
Enshrined Deity :
Kotonomachihime no mikoto (己等乃麻知比売命)
The mother god of Amenokoyane no mikoto enshrined at Hiraoka Jinja (Osaka)? and Kasuga Taisha (Nara).
Address
642 Yasaka,Kagegawa-shi,Shizuoka
Access
20 min by bus from JR Kakegawa Sta. (each 1-2 hours)/ 7km from Kakegawa Sta.
Map / Print