About Me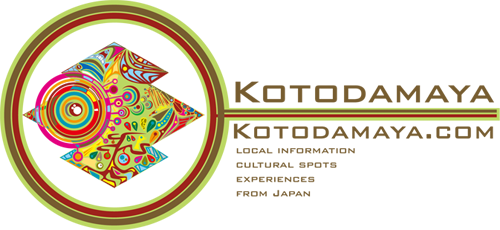 Logo : Site owner's family Crest + Magnifying glass + Four seasons
What is the meaning of Kotodamaya?
The name of this site 'Kotodama' literally means 'The power of Word' or ' The soul of Word' in English. In Japan, it has been believed that a soul dwells in word or even a natural phenomenon from ancient times. By using this words as a symbol of Japan, Kotodamaya stacks with Japanese Culture.
What kind of information does Kotodamaya handle?
Japanese culture on Kotodamaya.com is mainly Tradition or Custom (High Culture) which hardly immovable or influenced by latest trends but not Pop or Sub culture which is always changing.
Historic Spots : Castle, Shrine, Temple and Garden which are already selected as the most valuable sights to visit.
Footprint of Eminent Poeple : Basho Matsuo, Musashi Matsuo, Issa Kobayashi etc..

Seasonal spots

: Cherry Blossom, Fireworks, Autumn Leaves, Onsen, Matsuri Festival and? Events

Japanese style painting

– Art

Musuems – Art

Japan TPO : Materials or Products are used How,What, When or Where?

Field trips

: For Adult for new experiences

Custom

: The daily life for Japanese might be non-daily life for someone
Why I started Kotodamaya?
Many websites about Japan and Guide books introduce many spots according to area but each spot is hardly connected across cities, towns or villages. Besides, there are many historic sites in local areas more than Tokyo or Kyoto but it is hard to find local information even in Japanese. The information about Japan here isn't vertical via area but horizontal via categories or themes.
Kotodamaya.com is created for Who?
This is especially for backpackers or any travelers coming to Japan with a small group and like to visit old cultural spots. I think informatiorn of this site is a little bit difficult to understand for those who come to Japan for the first time, however, even those people can find out valuable spots which have never been visited among them.
Kotodamaya would like to be a supporter of your travel and share our experiences, before you visit to this country.
"The more we go to local areas, the more we absorb Japan."

Profile:
Career |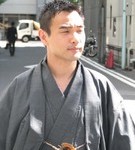 IBM Japan (1997) >> NASDAQ Japan >> IBM Japan >
>San Francisco > >Radio DJ >> Spain >> Traveled around EU countries >>
>Japan >> Radio DJ > + MC, Narrator and Podcaster > + Writer >
>Japan Hopper > Kotodamaya (2009/1)
[ … More detail ]
Special thanks to: (A-Z)

Hisashi Katsuya – The senior adviser
Osamu Kaneko – The specialist of WEB Languages (php, Java and Flash)
Tak Aoyama – The designer of Kotodamaya Logo ( Studio Aiuto )

Tanja Rauh – The contents adviser
Yoshiko Kodama – The teacher of the tea ceremony
If you have something that you would like to see or know,
please share your thoughts.
Mail: kodaman@kotodamaya.com