Hakone Jinja | 箱根神社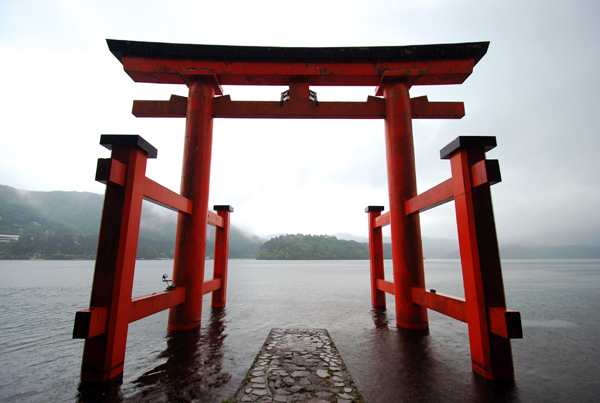 Information :
Hakone Jinja located in the hardest part of Tokaido was erected to worship Mt.Kami about 1240 yers ago.? When Kamakura period was started, visiting to this shrine become popular since Yoritomo Minamoto (the first shogunate of Kamakura period) believed in this shrine and Izusan Jinja deeply.? Hakone Shrine has been the tutelary shrine of Kanto Region.
The Main shrine faces to Lake Ashino and there is a lakefront Torii (gate) called Heiwa Torii.
Enshrined Deity :
Hakone Okami (箱根大神) Composed of Three God.
– Ninigi no mikoto (瓊瓊杵尊)
– Konohanasakuya hime (木花咲耶姫命)
– Hikohohodemi no mikoto (彦火火出見尊)
Address
80-1 Motohakone, Hakonecho, Ashigarashimo gun, Kanagawa
Access
40 min by bus from Yumoto Sta. to Motohakone stop + 10 min walk
Map / Print