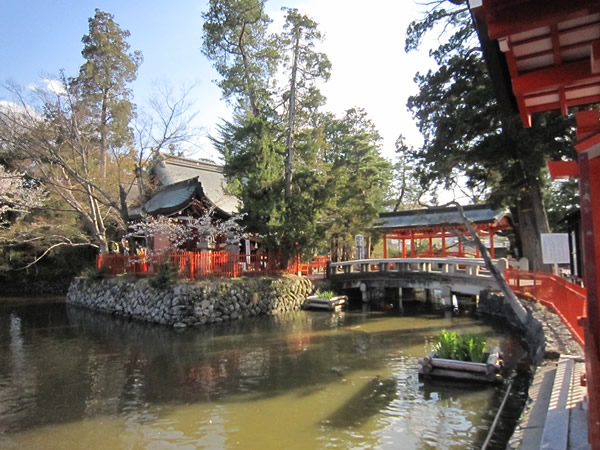 Information :
It is said that this shrine was worshiped by Emperor Heijyo in 806. There is a main shined called Honden at the center of a pond. The enshrined object is "Japanese Sake" or "Soil".
Since this shrine is the geographical center of Japan, this is called " The navel of Japan" and enshrined a guardian of entire country.
Enshrined Deities :
Ikushima no kami – Fertility and vitality
Tarushima no kami – Fulfillment
Access :
3 min walk from Shimonogo Sta.
10 min by car from Ueda Sta.
Address : 701 Shimonogo, Ueda city, Nagano
Map / Print