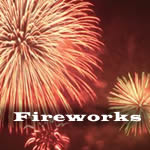 Maebashi Fireworks Festival | 前橋花火大会
This festival is canceled in 2011. Maebashi city announced that they are going to hold a charity event on Aug 13th 2011, instead.
(They have planned fireworks at night but not as many as usual.)
Schedule : 14th Aug, 2010 (Sat)
Time : 7:00 p.m. – 9:00 p.m.
Displays : 13,000 (in 2009)
Location : The riverbank of Tonegawa
Notes : In case of bad weather, fireworks will be postponed on 15th Aug.
Access
10 min by bus from Maebashi Sta. to Gundaibyoinmae + 10 min walk
Map / Print