Obama town – Temples and the castle town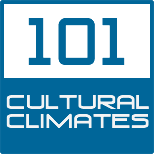 Obama city got famous because of the president in U.S. Obama and he tried to visit to this city when coming to Japan. This town was prospered as a fishing village during the Edo period.
Spots in this area :
The ruin of Obama castle
Kuin-ji (空印寺) and other temples

Sotomo area (蘇洞門)
Unose (鵜の瀬) : One of the 100 remarkable water in Japan
Sancho-machi street (三丁町)
The sacred ecent? Omizuokuri (Lit: Sending water to Todai-ji temple, Nara) : held every 2nd March
Access :
50? min by bus (Kosai line)? from Kyoto Sta. to OumiImazu Sta. + 60 min by bus to Obama Sta.
Map / Print