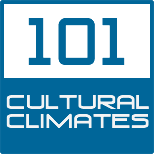 The Station Town of Sekikawa village

Sekikawa village prospered during the 18th century as a station town of Yonezawa highway.
Spots in this area :
Maruyama Bridge
The former residence of Watanabe clan
The former residence of Tsuno clan
The former residence of Sato clan
Tokeien (東桂苑)
Famous festival :
Taishitamonjya festival (大きなもん蛇まつり)WEB
– The festival which people carry an artificial long snake (Length: 82.8m Weight:2t) is held in the late August every year. This is designated in the Guinness book as a "The world longest snake made of straw and bamboo."
Access :
5 min by car from Echigokatagai Sta. or Echigoshimonoseki Sta.
80 min by train (Yonesaka line ) from Yonezawa Sta. to Echigoshimonoseki Sta.
Map / Print