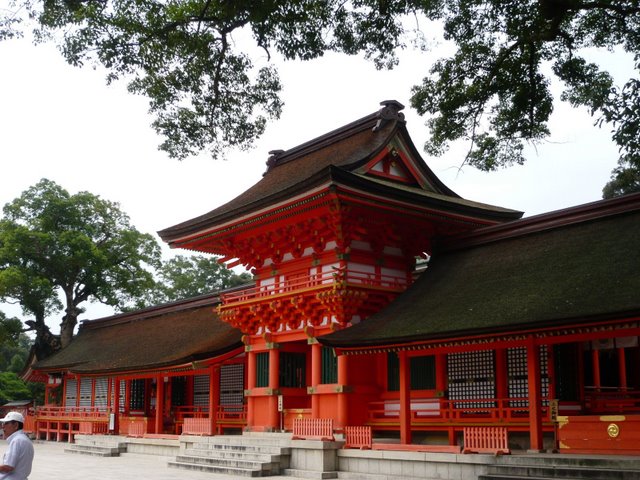 Not only for Chikuzen province but also for Japan, this is one of the most important shrines. More than 44,000 shrines using the name of Hachiman(八幡) such as Tsurugaoka Hachimangu (Kanagawa) or Iwashimizu Hachimangu have belonged to Usa Jingu(founded in 725) also known as Usa Hachiman. Deities are called Hachiman Sanshin which are Emperor Oojin (= Hondawake no mikoto), Empress Jingu (=Okitarashihime no mikoto) and Hime Ookami (= Munakata three goddesses : Tagiri hime, Tagitsu hime and Ichikishima hime on Nihonshoki).
The reason why Hachiman shrines were spread out in Japan was Emperor Oojin was worshiped as the god of sea or war and many samurai soldiers wanted to keep its luck.
The thought of harmonization of Shinto and Buddhism also started from here.
Enshrined deity :
Emperor Oojin (応神天皇)
Empress Jingu (神功皇后)
Hime ookami (比売大神)
Photos :
Address
2859 Minami Usa, Usa City, Oita
Access
10 min by bus (Daiko hokubu bus) from JR Usa Sta.
Map / Print