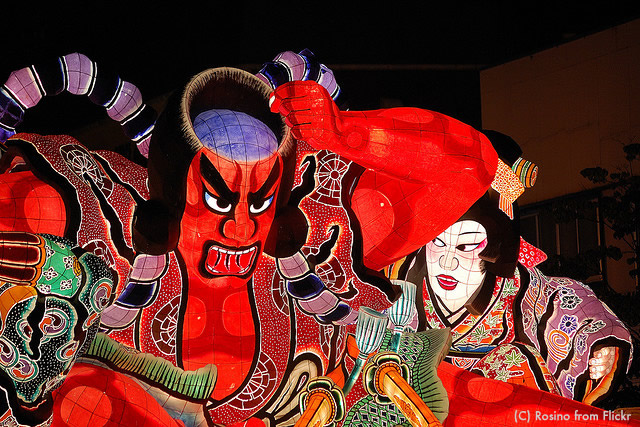 On 16th and 17th July, 2011, Rokkon Festival (Rokkon Matsuri) is going to be held in Sendai for reviving Japan.
This festival is consist of six famous festivals in Tohoku Region such as Tohoku Sandai Matsuri (Lit;Three most famous Fetivals in Tohoku. )It is a great opportunity to see and touch Tohoku's spirits at one time.
Rokkon Festival Official page >> http://www.rokkon.jp/ (only in Japanese)
What are six Matsuri lit; Festivals ?
Nebuta Matsuri – Aomori (http://www.nebuta.or.jp/)
Kanto Matsuti – Akita? (http://www.kantou.gr.jp/english/index.htm)
Sansa Odori – Morioka ,Iwate (http://www.sansaodori.jp/)
Hanagasa Matsuri – Yamagata (http://www.hanagasa.jp/)
Tanabata Matsuri – Miyagi (http://www.sendaitanabata.com/)
Waraji Matsuri – Fukushima (http://www.fmcnet.co.jp/waraji/)
Place : The main area is a civic square and Kotodai park (勾当台公園). They will parade on Jyozenji Street.
The mark on this below map is Kotodai Park.
The schedule of Parade
July 16th | 5:00 p.m. – 7:00 p. m.
July 17th | 12:00 p.m. – 2:00 p.m.
Entrance Fees : Free
Map / Print