Nikko Futarasan Jinja | 日光二荒山神社
Information :
This shrine was originally erected at the top of Mt.Futara in 782. As same as Utsunomiya Futaarayama Jinja, here was designated as the most important shrine of Shimono province.
Enshrined deity:
Ookuninushi no ookami (大国主神)
Tagorihime no mikoto (田心姫命)
Ajisukitakahikone no mikoto (味耜高彦根命)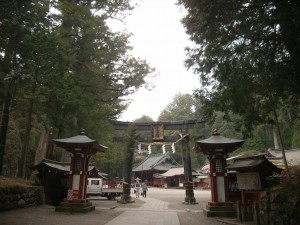 Address
2307 Sannai, Nikko city, Tochigi
Access
40 min walk from Tobu Nikko Sta.
Map / Print