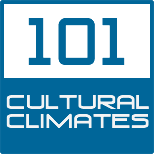 Obuse is well known as a place where Matsuo Basho liked and stayed when he turned 83 years old. Since it has remained historic sites, many Japanese people have visited.
Spots in this area :
Gansho-in temple (岩松院) | the large paint at ceiling called "Phoenix"? drawn by Basho Matsuo
Takai Kozan Memorial museum
Joko-ji temple etc
* you can download some guide map on the official web >> here
Access to Obuse :
90 min by train from Tokyo Sta. to Nagano Sta. + 30 min by train from Nagano Sta. to Obuse Sta.
Map / Print