Suwa Taisha – Akimiya | 諏訪大社 秋宮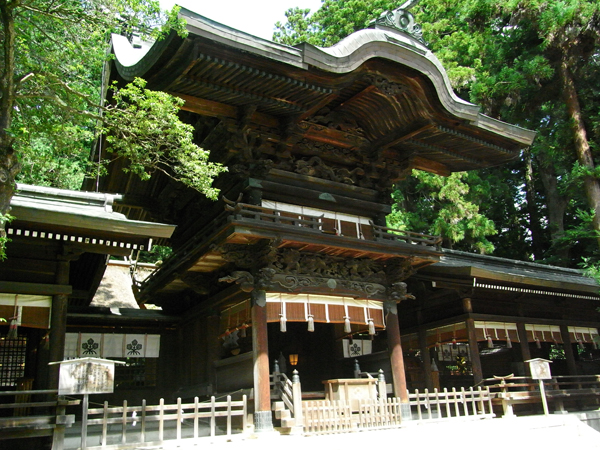 Information :
Since Logs here are thicker than other shrines' and it's easy to access, Akimiya of Suwa Taisha is popular . While the object of worship is Mt.Moriya at Kamisha (Maemiya and Honmiya) , it is sacred tree at Shimosha ( Akimiya and Harumiya). You can see four large logs for the four corners of each Shrine.
The Object of Worship : A raised Onbashira (logs)
Enshrined Deity :
The god of? War, Harvest, Rain and Wind

Takeminakata no kami (建御名方命)
Yasakatome no kami (八坂刀売命)
Yaekotoshinushi no kami (八重事代主神)
Address : 5838 Shimosuwa town, Suwa , Nagano
Access : 15 min walk from Shimosuwa Sta.
Map / Print