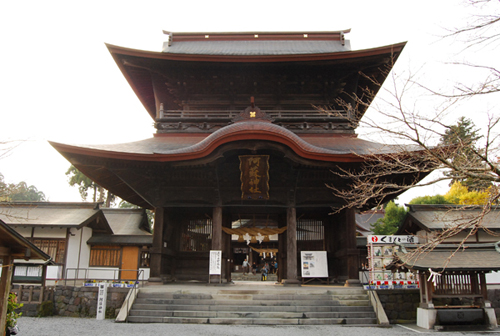 Information :
Aso jinja (阿蘇神社) is the most important shrine in Higo called Kumamoto now.
This shrine is located in the northern part of caldera of Mt.Aso and the gate is set the three greatest grand gates(楼門) of shrines in Japan. Other are Kashima shrine in Ibaraki pref and Hakozaki gu in Fukuoka.
Enshrined Deity :
Takeiwatatsu no mikoto (健磐龍命) – The grandchild of Emperor Jinmu(神武) and eleven other gods are enshrined.
Info:
The object of worship is Mt.Aso which is still an active volcano now. From the outside of the main gate, one cannot directly see the main shrine because this gate faces toward to Mt.Aso.
When passing through the gate, one can find a sword decorated the dragon. It means thatthe dragon of the incarnation of Takeiwatatsu severs the misfortune.
Photo: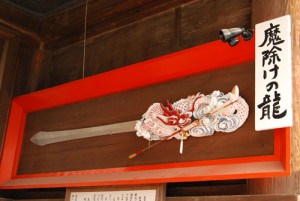 Address
3083-1, Ichinomiya Miyaji,Aso,Kumamoto
Access
20 min from Miyaji st ( JR Houhi main line)
Map / Print