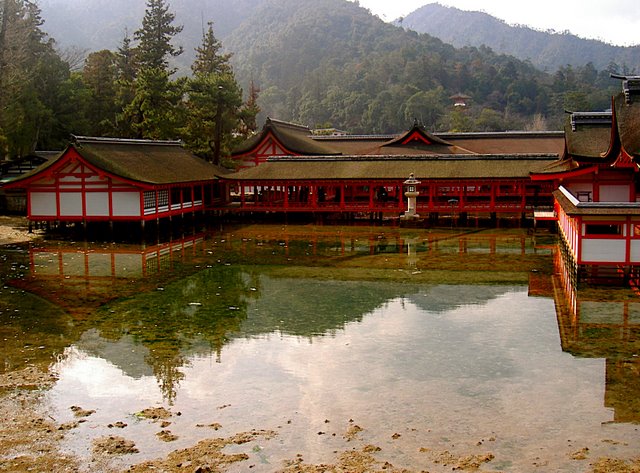 Itsukushima Jinja (厳島神社) was founded in AD 593, then Taira Kiyomori helped Saeki clan to construct the present shrine in 1168. This is the most important provincial shrine in this area used to be called Aki province and has been selected as one of he three most scenic views in Japan.
Enshrined deity:
Hime ookami (比売大神)
Address
1-1, Miyajima town, Hatsukaichi city, Hiroshima
Access
10 min by ship from Miyajima guchi, Main land.
Map / Print