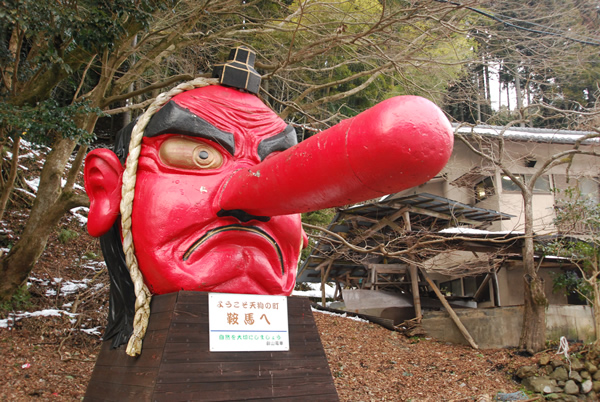 Information :
Kurama Temple originally established in 770 A.D. ,used to belong to Tendai sect of Buddhism and now independent religion. Because of the location (40min by train from the center of Kyoto city) ,hot springs and famous as Kurama Tengu, tourists have visited here.
This temple is the only one religious corporation which has owned the license of the railway and people can use cable car to the main temple. People also can use a slope to the top of Mt. Kurama but it takes 30 – 40 min on foot.
There is a hiking trail behind the main temple and that trail leads to the innermost sanctuary such as Mao den (lit: the hall of the archenemy) at which there is Yoshitsune Minamoto also known as Ushiwakamaru trained. Since this trail connect with Kibune area, people can visit to Kibune Jinja(shrine).
Time :
9:00 A.M. – 4:30 P.M.
Access :
10 min by Keihan line from Gion Shijyo Sta to Demachiyanagi Sta.
+ 30 min by Eizan railways towards to Kurama
+ 5 min on foot from Kurama Sta. to the main gate of Kurama dera temple
Gallery :
Address
1074 Kuramahoncho, Sakyo-ward, Kyoto city, Kyoto
Map / Print